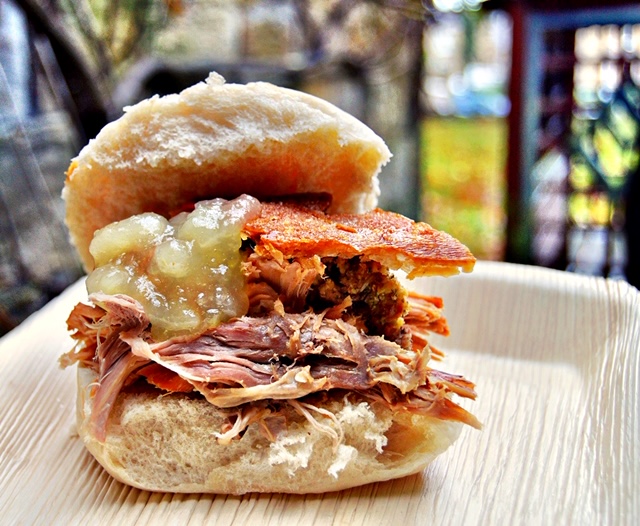 Holding a party is an excellent opportunity to relax and enjoy yourself. Perhaps the only drawback is the fact that feeding everyone can be stressful. Often the host finds it difficult to find the time to unwind and enjoy the company of their guests. Happily, the Hog Roast Dagenham staff are here to assist you with this problem.
Regardless of what kind of celebration you are hosting, we can cook the food for you. All you will need to do is to tell us exactly what you want to be served then settle back to relax, while we do all of the work on your behalf.
Wonderful spit roasted meat
For the past decade, we have been providing hog roast feasts in the area. During that time we have catered for birthdays, weddings, company dinners, and many other kinds of events.
As a result, the Hog Roast Dagenham waiters and chefs are extremely experienced. They understand how to time everything so that the food served at the ideal temperature, and everything is cooked to perfection.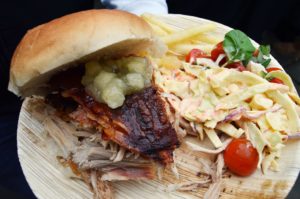 You can choose to have a traditional hog roast with the meat being served in baps with stuffing and apple sauce. Alternatively, you could let us treat your guests to a sit-down meal. Our chefs have the equipment to either slowly spit-roast or barbecue practically any kind of meat.
We also provide salads, side dishes, canapes, desserts plus many other types of party food. You just need to choose the dishes that will suit your guests the best and leave everything else to us.
Get in touch with our Hog Roast Team to learn more
We understand you may have many questions about our Hog Roast services. So please get in touch if you would like to learn more about how we can help you.