London's Most Renowned Hog Roast Caterer
Hosting a special event can be hard work – there is a lot to plan and it feels like a lot can go wrong. For many people the catering is a real headache and the task that they worry most about. At Hog Roast London we aim to take all of the worry out of the catering for your special event. It does not matter if you have a dozen or three hundred guests – we can cater for your event with complete ease and professionalism.
The Hog Roast London team will handle everything from start to finish. We will provide a fantastic hog roast and a choice of accompaniments made from fresh, local ingredients.
Catering and Hog Roasts for Every Occasion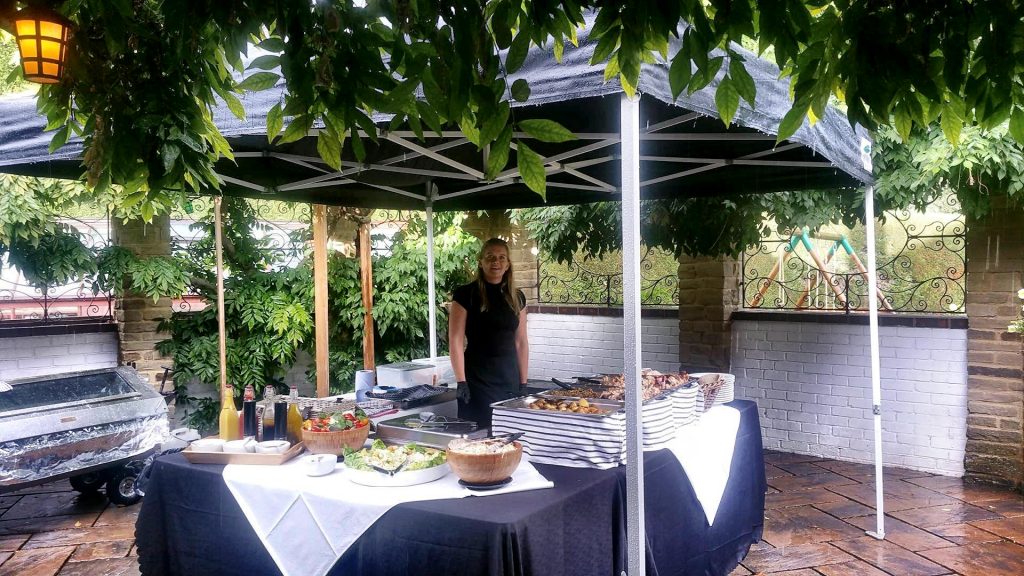 We have had the pleasure of catering for some lovely weddings here, formal business dinners and events, fundraising and charity occasions and some of the best thrown parties we have ever been to! London is certainly a place that knows how to celebrate. A hog roast really is one of the most memorable and tasty meals you can offer your guests. They will enjoy a five star experience of slow cooked meats and incredible sides and accompaniments – all proudly provided for you by our Hog Roast London team. If you want a London caterer who will create a fantastic food experience, look no further than us!
A hog roast goes down well at any kind of event. They look fantastic and provide a wonderful centrepiece, but are also far less difficult to serve and eat than the usual buffets you get at most events. Over the 10 years that we have been in business, we have catered for everything from small intimate anniversary celebrations to huge wedding bashes. We also work at a lot of business functions too.
If you want to treat your guests to a hog roast, we can provide and set up everything you need including the roasting machine and the gas. Our trained chefs will cook everything in front of your guests.
Hog Roast London – Established Caterers
When talking about our amazing capital city it is difficult to know where to begin – this wonderful place simply has so much on offer! London may be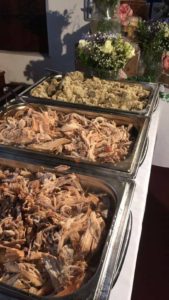 the cultural, political and economic capital of the country but is also a firm favourite with tourists from around the country and even around the world. Home to the Queen, the Prime Minister and an abundance of famous faces, it's obvious that this city really is something special. It's not only the most populous city in the UK but also the most diverse with over an incredible 230 languages spoken here!
What would an incredible city be without an incredible catering company available to meet a huge range of exciting occasions and events here in London? The Hog Roast London team are proud to be able to offer such services in the much loved capital. There is never a dull moment in London. There is always something happening! This city is one which is host to a busy calendar of diverse and popular events, ones which often attracted spectators and visitors from around the country and even the rest of the world! We have been very lucky to be able to be involved in some of London's most wonderful events and continue to do so.
Hire A Hog Roast Machine in London
When you get in touch we will discuss your needs in more detail and provide you with a detailed quote based on which side dishes and drinks you would like to include.
We know that every event is unique, which is why the service we offer is tailored to meet your exact needs. By using Hog Roast London you are guaranteed to end up with happy guests with full bellies without having to spend a fortune on catering. Please give us a call or fill out our enquiry form and we will organise the catering for your party in no time at all.