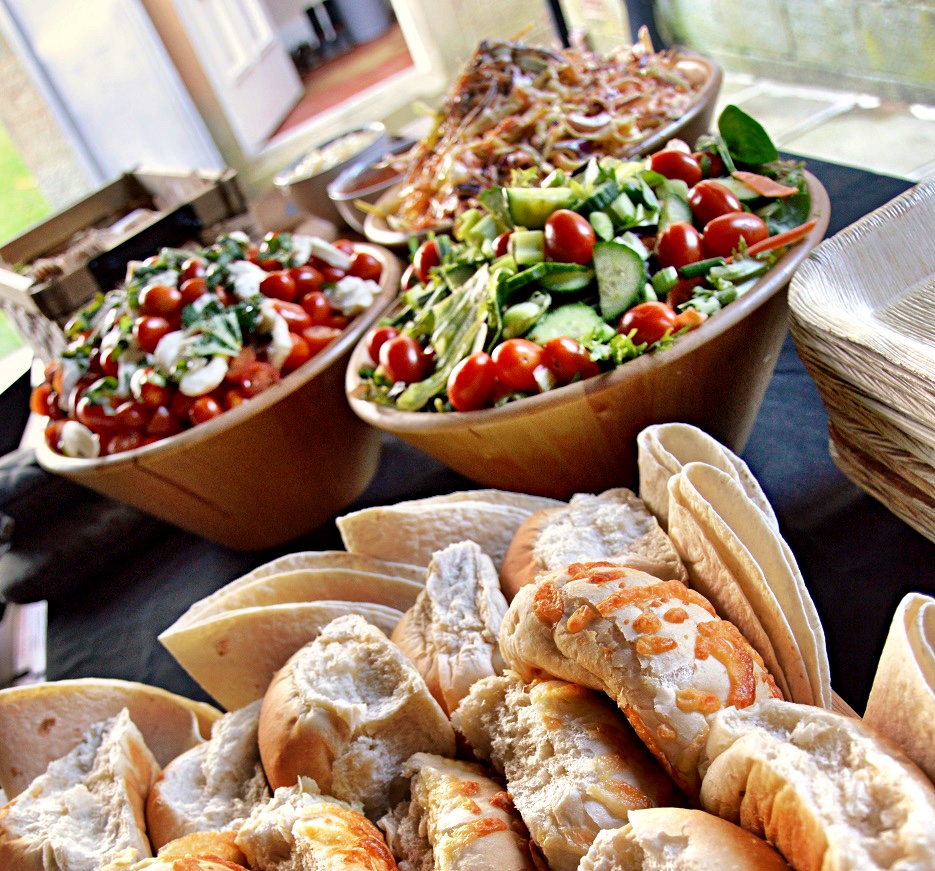 If you are looking for a mobile catering option that is a bit out of the ordinary for an upcoming event, you will be very glad that you have discovered the Hog Roast Enfield team. We are the area's leading hog roast suppliers thanks to the unbeatable quality of our ethically reared meat and our mastery of this classic cooking technique. Whilst the method we use to prepare our meat may have ancient roots, our industry-leading catering equipment and contemporary menus are certainly not trapped in the past. We have put our own unique stamp on hog roast catering in the Enfield area by offering stylish menus that accommodate the varied needs and preferences of modern diners. We expand and develop our menus on a regular basis to ensure that our food is suitable for all tastes, diets and events, whilst always sticking to our ethos of freshly preparing all of our food on-site using the best homegrown produce and ethically reared meat.
Great Food for all Occasions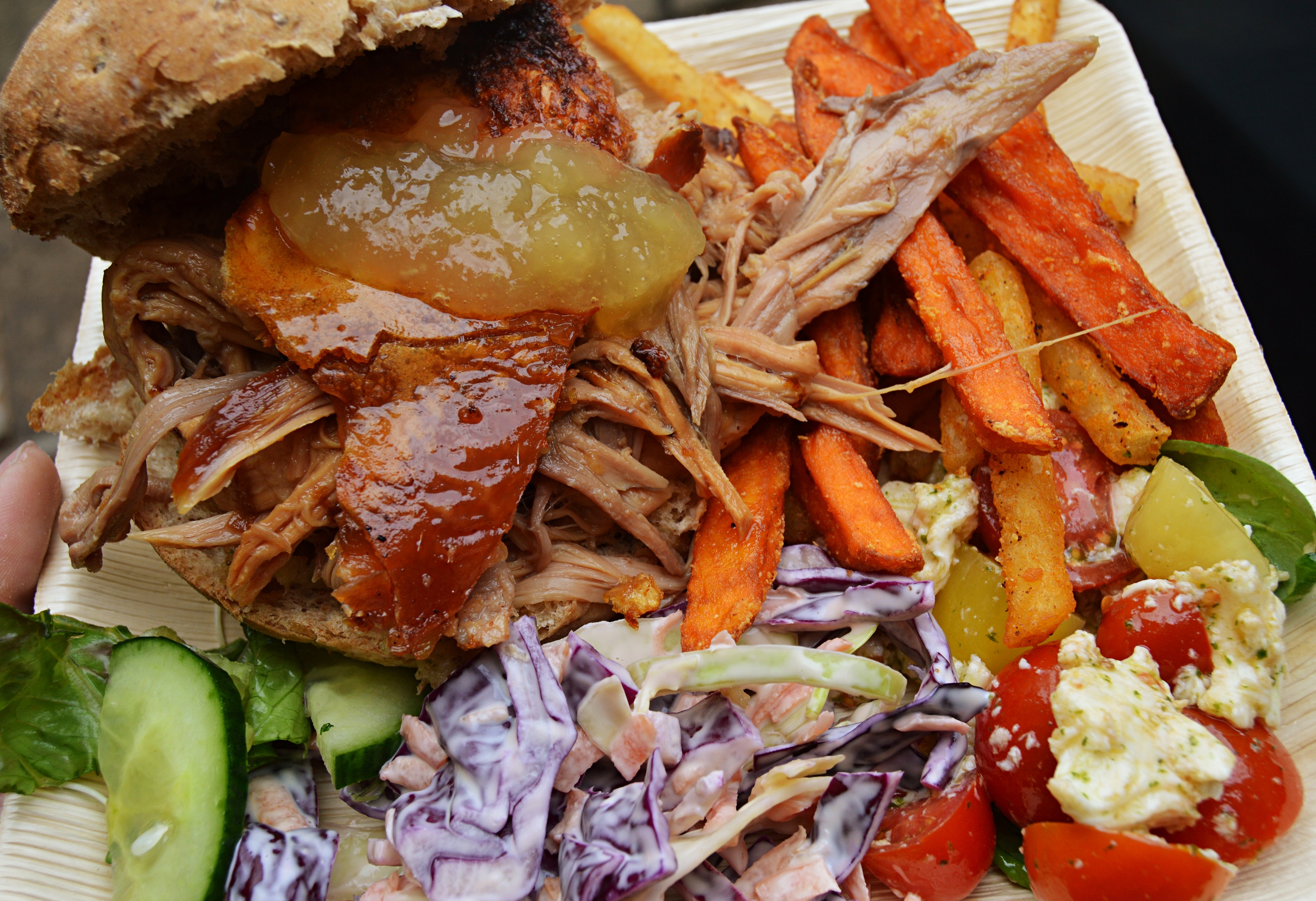 Here at Hog Roast Enfield we leave no stone unturned when it comes to pleasing our diners. All of our menus include a tempting range of different slow roasted meats, giving you the option of trying something completely different from our classic hog roasts or having an additional meat option for larger events. We also provide tasty and creative meat and dairy-free dishes across all of our menus and we are happy to provide alternative products such as gluten-free bread roll and wraps, for example.
We can also tailor our style of service to suit your preferences and the nature of your event. We can provide both self service buffets and more formal 3 course meals with full table service supplied by our own events team and the option of a canape and drinks welcome reception to give your guests the chance to mingle before being seated for your meal.
The Hog Roast Enfield team can offer you an unsurpassable hog roast dining experience, alongside a bespoke catering package full of high quality, freshly made dishes for any type of indoor or outdoor event in Enfield.