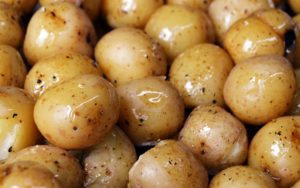 If you have been given the responsibility for organising the catering for an upcoming event in this thriving market town, we understand that it can be difficult to find the quality you require without going overboard with your budget. If this is the situation you are in, you will be pleased to learn that the Hog Roast Epsom team are here to take all of the stress out of your day. There is nothing we don't know about event catering in the local area and because we have so much experience in catering for a wide array of events in and around Epsom, we are ideally placed to be able to provide you with your optimum catering package for your event.
Our hog roasts are second to none and the perfect catering choice for feeding a large number of people without breaking the bank whilst also offering your guests a top-quality mobile catering experience. We always prepare our meat on-site, allowing our diners to gather around our sleek yet robust roasting machines to watch us in action. Hog Roast Epsom's friendly and focused catering team will stop at nothing to give everyone we serve a hugely positive experience and of course, some great food that will get everyone talking. We only ever source our meat from ethical producers and utilise our unbeatable slow roasting method to ensure it is melting-in-the-mouth by the time it is ready to be served.
Only The Best For Our Hog Roast Epsom Customers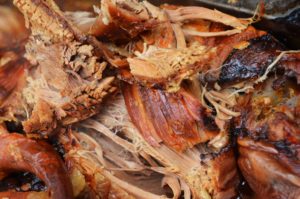 Our mighty hog roasts may always be the most popular choice for our clients, but we also have the flexibility to offer varied menus that are suitable for a range of different tastes, diets and occasions. We offer both buffet and 3 course menus with lots of lovely alternative slow roasted meats, not to mention plenty of vegetarian and vegan dishes too. Whichever menu you chose, everything we provide will be prepared from scratch on-site no matter where you are hosting your event or how many guests you have.
If you want the best hog roast catering in Epsom, along with a high quality, varied menu that offers something for everyone, hiring the Hog Roast Epsom team for your event is an absolute must.