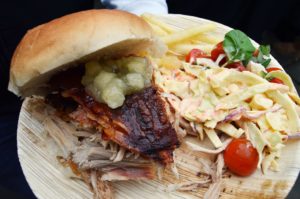 Are you responsible for organising the catering for one of Esher's popular local sporting or horticultural events, or perhaps you need an inspiring menu for a special occasion taking place in the town? Whatever your event catering requirements are in Esher, if you want an unrivalled level of food and service that will suit your event perfectly, the Hog Roast Esher team are here to help. Our mastery of the traditional technique of slow roasting meat, our advanced cooking equipment and our expert catering team have led us to become the leading hog roast specialists in this part of Surrey and beyond. Our hog roasts are so good because we never compromise on the quality of our meat, which is always sourced from ethical suppliers, nor do we cut corners in our preparation methods. Slow roasting meat requirements time, patience and skill and our mobile chefs invest all of these qualities into every hog roast we provide. We always cook our meat on-site over the course of several hours, allowing our diners to have an immersive dining experience as they are able to witness the cooking process in action and work up an appetite as the irresistible aroma of our perfectly cooked pork fills the air.
The Perfect Catering Solution You Need!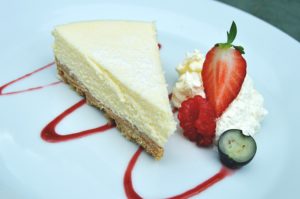 Our hog roasts are ideal for large-scale outdoor events in Esher, but it is far from all that the Hog Roast Esher team have to offer. We realise that modern diners have increasingly diverse tastes and dietary needs, which is why we offer menus that are incredibly varied in style and format. We can provide everything from relaxed self service buffets for any kind of private party to elegant 3 course meals complete with a canape welcome reception for more formal occasions, which is a particularly popular choice for wedding receptions taking place in the local area. We always freshly prepare every element of our varied menus from scratch on-site whilst the meat is cooking and we only ever use the best locally sourced ingredients, even if we are catering in a more intimate indoor venue.
If you want a superior hog roast feast, along with a varied menu and a bespoke catering package for any occasion, the Hog Roast Esher team have the versatility to cater for any large or small event in Esher.