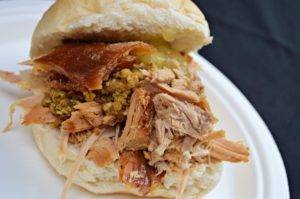 Feltham's abundance of open spaces makes it a great town for hosting outdoor events, but you may be worried that you will struggle to find the quality of outdoor catering that you require. If this is the case, the Hog Roast Feltham team are here to reassure you that if you hire us to cater for your event, you will be able to host your gathering in any type of location in Feltham whilst being guaranteed an impressive freshly made menu full of varied dishes and restaurant-standard food. As well as being the number one hog roast company in this area of West London and beyond, we are also capable of catering for a vast array of different types of events thanks to the versatility of our catering team and our diverse contemporary menus that are suitable for any occasion. We provide everything from our legendary hog roast sandwiches to vibrant buffets and more formal 3 course meals, which makes us the ideal catering choice for large public events, special occasions, private parties and corporate entertaining.
The Finest Hog Roast Catering In Feltham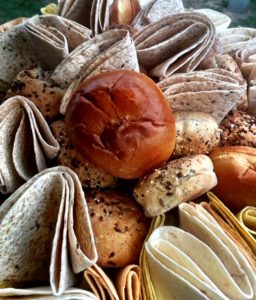 The Hog Roast Feltham team are able to cater for such a broad range of events because we are able to offer an extensive selection of options in addition to our speciality hog roasts, including a delicious range of other slow roasted meats, as well as a multitude of vegetarian and vegan dishes. All of our food can be freshly prepared on-site in any location in Feltham and we only ever use the very best ethically reared meat and locally sourced produce in all of our dishes. We aren't just the perfect catering option for outdoor events either – our adaptable approach and advanced cooking equipment enable us to cater to an equally high standard in more intimate indoor venues for smaller parties at any time of the year. This means that you can enjoy the best hog roast experience around for any kind of winter event too.
Hog Roast Feltham can treat you to the finest hog roast catering in the area in addition to providing you with your ideal menu for your event in any indoor or outdoor setting in the Feltham.