When Philip called Hog Roast Walthamstow to book our catering services, it was after being recommended to us by a family friend. We have a long list of repeat customers, who know that we provide not only fresh, tasty, homemade food but also excellent service that we're proud of. Our qualified, highly-trained, professional chefs and team members are all dedicated to providing service with a smile and with using local ingredients to create food that can be enjoyed by all, as we have plenty of options to cater both special diets and personal tastes.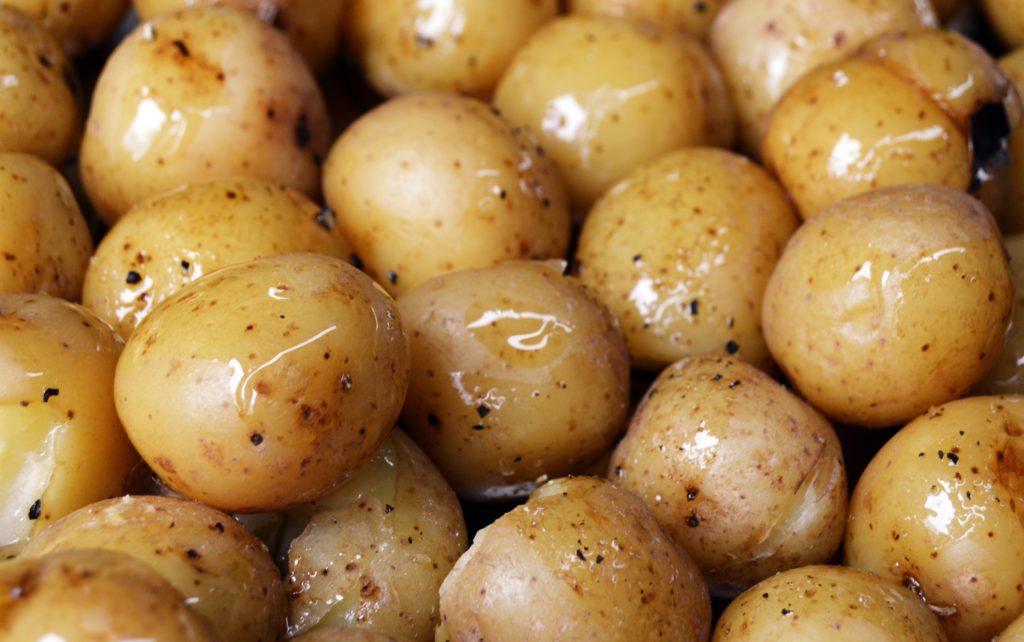 Philip asked us to cook a meal of pork, crackling, apple sauce, stuffing, new potatoes, seasonal vegetables and our homemade gravy, with a vegetarian option provided too. We often provide alternatives and for this occasion, Philip's wife's birthday, the vegetarian guests would enjoy our veggie kebabs.
On the day of the birthday party, our Hog Roast Walthamstow chef and catering assistant made their way to the venue, a local village hall, where fifty guests would be arriving several hours later. It takes a long time to slowly roast a hog at a low temperature, so that it cooks through and through, inside and out, but first, we needed to prepare the meat. After scoring it all over in diagonal shapes and covering it with water to keep it moist, the next step was massaging in lots of salt, which is how we make the lovely crackling. Once this was all done, our trusty hog roasting machine was turned on and the beast sizzled away for a good few hours.
Later on in the day, we prepared and cooked our herby new potatoes and Philip's choice of vegetables – carrots and green beans – and then our Hog Roast Walthamstow team prepared the skewers for the vegetarians. To make them, we grill tasty pieces of halloumi cheese and a rainbow of vegetables including mushrooms, baby tomatoes, mixed peppers, red onion and courgette, and they always go down a treat with both vegetarians and non-vegetarians.
By early evening, the hog was perfectly cooked and needed a short rest before we carved into it, and by the time the guests had all arrived, our onion gravy was also ready and a great feast awaited them.