In the recent weeks, the team at Hog Roast New Malden were asked to cater for the second part of a long stag weekend for twelve people. We were contacted by Brandon, best man of the groom to be. He had been tasked with organising the weekend but had been instructed to arrange something calm for the second day's activity and so he thought it would be a good idea, to hire the team at Hog Roast New Malden to prepare a delicious Hog Roast, to soak up all that ale from the night before.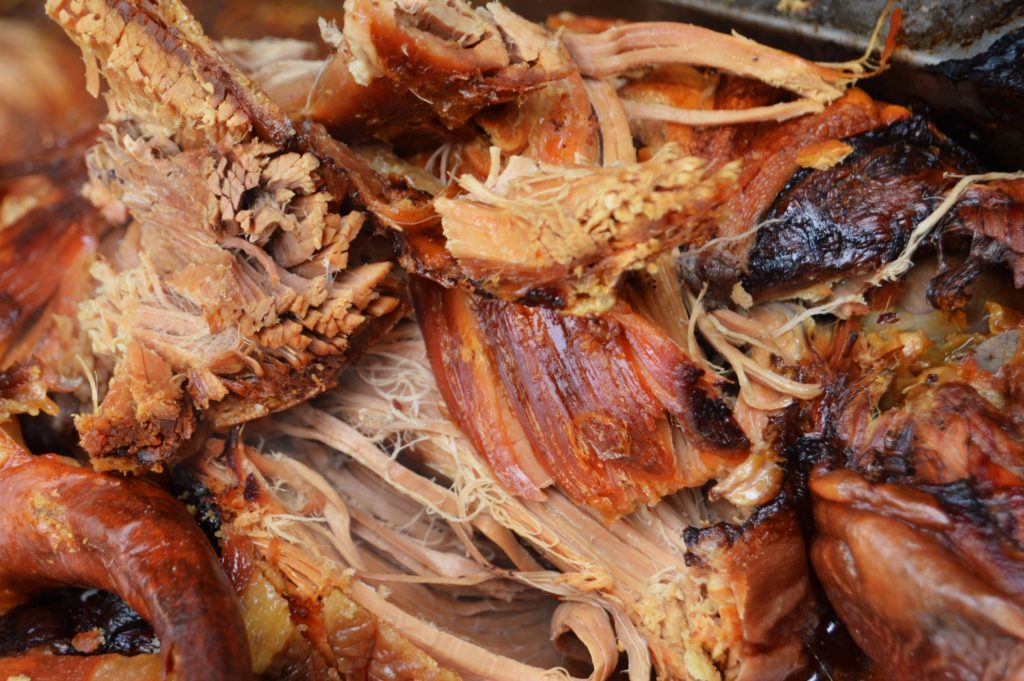 The lads had spent their Saturday night, out on the town and had not long woken up when our team arrived mid-morning on Sunday, at the house of the groom to be. Luckily for the boys, Brandon had arranged for quite the banquet, and it was all to be served whilst the double bill of football, aired on the TV. The first thing our team did was set up their gazebo outside, under which they would roast the Hog, and soon they set to work!
Before long the 12 hungry guys were ready, sat in front of the TV, which was showing the first game, awaiting their delicious meal. Hog Roast, served with a seasonal vegetable medley as well as roasted new potatoes and homemade onion gravy. Many of the guests commented on just how fresh and tasty the food was, and how their hangovers seemed to disappear after eating. That was no surprise to us, as we slow cook all our meats to achieve a tender, succulent finish with crispy crackling – a recipe to cure all ailments!
And the marvellous cuisine didn't stop there, as for the final match, dessert was served, a wonderful handmade Chocolate Torte served with clotted cream. Brandon was applauded for his relaxed end to the stag do, as were the team at Hog Roast New Malden for preparing such a wonderful meal.