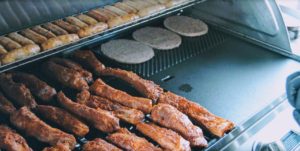 The best way to live is to make sure you enjoy what you do, and we at Hog Roast Finchley love what we do! The services that we offer excite us and putting smiles on our customers faces at the end of each day makes the job so much more rewarding. We meet so many people on a day to day basis we are not only in the catering business but we are in the people business and by working with this attitude it's how we make sure we have so much repeat custom.
Sandra has been booking us on a regular basis now for the past 4 years and we now know Sandra and her family and friends very well. Her friends have also started booking Hog Roast Finchley to cater for their events too! It's great to hear every time we get a repeat customer or a recommendation.
The most recent party that Sandra wanted us to cater for was her son's 21st birthday party, and with 50 of his friends coming it was 1 phone call straight to us and the catering was sorted! Usually Sandra loves to book our classic hog roast menu, however for plenty of hungry 21 year olds she opted for something a little different and booked our gourmet BBQ.
On the day we arrived 2 hours before we were due to serve to make sure we were fully set up and ready for the guests, Sandra wanted them to all eat at the same time at lunch time to 'line their stomachs' as she said, before they partied the rest of the day away in her garden! Luckily the sun was shining and she had ice buckets to store all the beers in for the guests.
We fired up the BBQ and before we knew it the smells were filling the garden of burgers, sausages, ribs and chicken skewers! Looked delicious!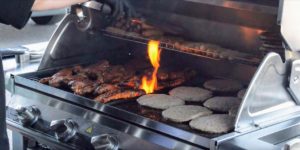 We had plenty to go around and nearly every guest came back for seconds, the birthday boy himself was given orders to make sure he really did line his stomach so he had plenty and even finished off the rest of the ribs that we had at the end. The few burgers we had left over were a present for the family dog Pepper who looked very grateful!! All in all a fantastic BBQ from Hog Roast Finchley in lovely weather and another very happy customer.