With plenty of choice and variety on offer at Hog Roast Queensbury, you can always ensure that your guests at any kind of special occasion are treated to delicious dishes, regardless of any special diets or varying personal tastes. Whether you're planning your wedding day feast, a birthday celebration meal, any type of corporate function or anything else at all, take a look at our extensive menus and we're sure that you'll soon see something that not only tickles your taste buds but is suitable for everyone you're inviting too.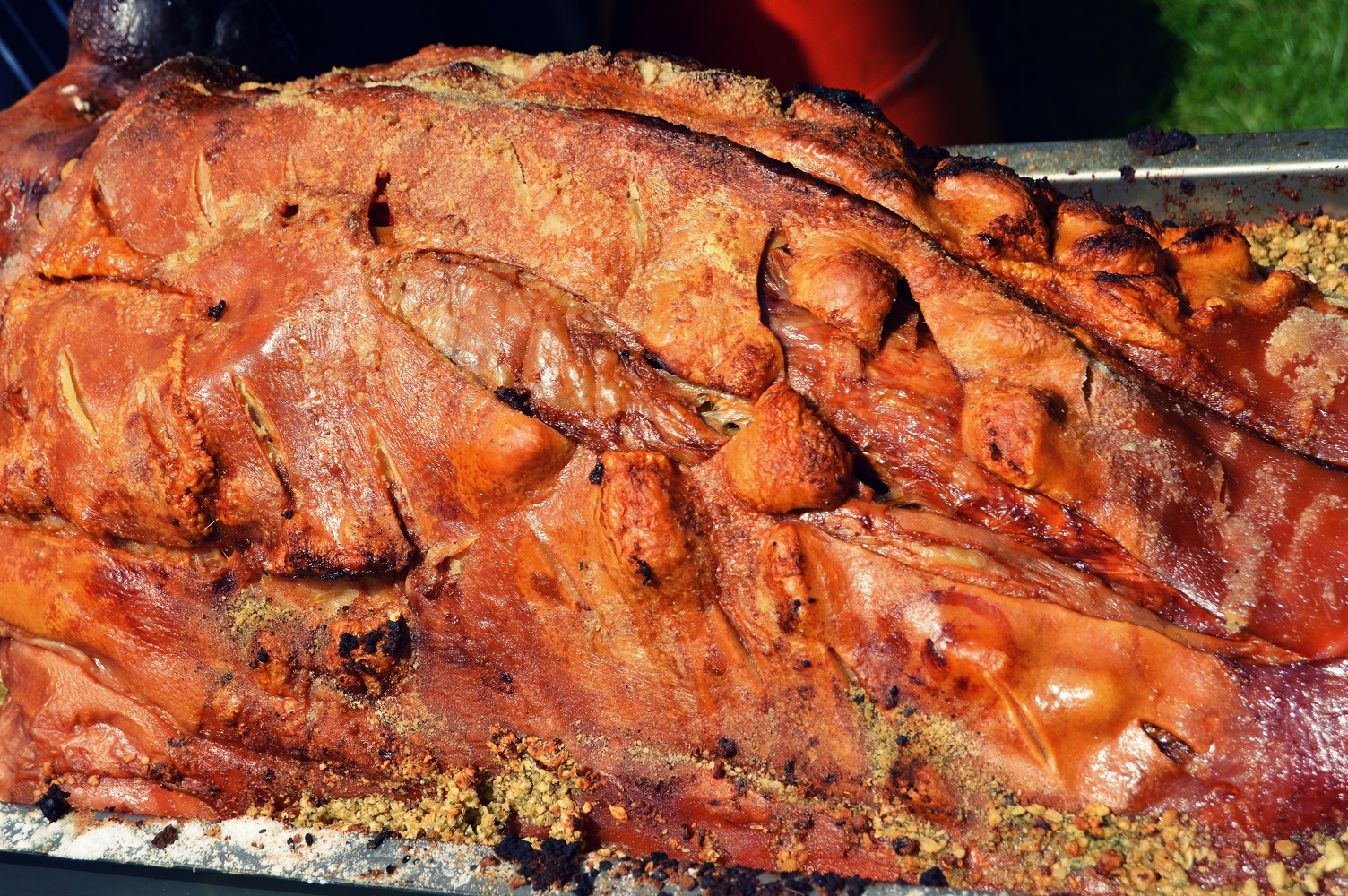 We may be famous for our signature food of centrepiece hog roasts, made either into hog roast rolls or plated meals where we serve the meat and homemade trimmings with your choice of salads and coleslaw, rolls and wraps or potatoes and seasonal vegetables, but we've always made sure to provide more. That's why your Hog Roast Queensbury menu may not actually include a hog roast, as you could choose spit-roasted meat for your main if preferred, like a whole English lamb, beef sirloin or free-range turkeys or chickens. Fancy adding courses to your main? We can impress with handmade canapés to welcome your guests, or you can have any number of sides, starters or desserts if you like, as your menu is all up to you. However, one of our standalones may be the ideal menu for you instead, like our Alfresco, Loaded Fries, Traditional Barbecue or Southern Slow Roast, where most of the food is set out for you already but you get to adapt the menu to your wants and needs.
In terms of special diets, just let us know any requirements when you book and Bob's your uncle. We have some truly tasty alternatives available, such as vegetable and Halloumi skewers for vegetarians, which come with Tzatziki and sweet chilli, or vegan BBQ pulled jackfruit buns with slaw, while gluten-free guests can even enjoy our hog roast rolls, as with advance notice, we can take along suitable rolls and wraps to your party or event.
To make sure that everyone invited to your next special occasion can dine on scrumptious food, contact Hog Roast Queensbury and we'll help you to plan the perfect menu.