Weddings are one of the most important occasions in one's life, so you always want to make sure that every aspect of the day is planned absolutely right. That sort of pressure can be stressful, however. Any part of an event can go wrong if not planned properly, but thankfully with the dependable and top-quality catering of Hog Roast Arkley your mealtime and food services don't have to be one of them. We take care of everything from welcoming guests to the reception with food and drink, to getting them prepped for dinner and sorted with all the right dishes to toast to a wonderful marriage in style. With more than 20 years of experience Hog Roast Arkley are primed for the needs of any wedding.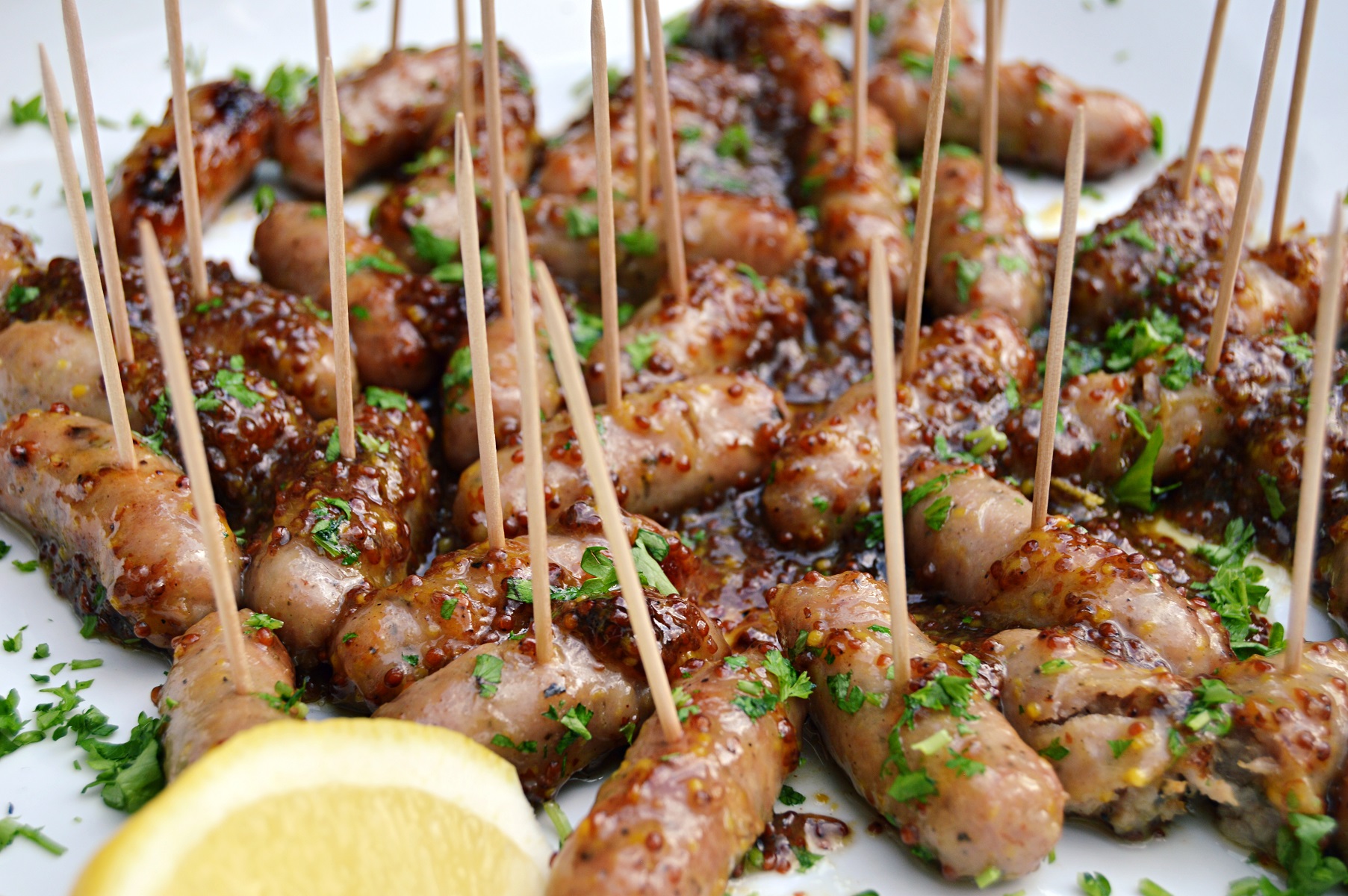 You need only look to one of our most recent wedding events as an example! This past week Joy and Scott graciously took Hog Roast Arkley into their wedding planning, looking for a catering service that would add something a little bit different to the usual stock wedding fare. Well you know us; they certainly came to the right place for novelty and style in their catered dining! Following their wedding service we greeted guests to the reception with an assortment of meat and veg canapés. Treats such as mini quiche's, handmade gourmet sausages, roasted halloumi and tomato crostinis made the rounds along with a welcome drink as guests chatted and the wedding party got all of their brilliant photos done.
Before long it was time to sit down for dinner wherein the wedding party gave out the traditional speeches, enrapturing their audience with hilarious stories and heartfelt messages to the bride and groom. What better a way to follow that up then than with a grand buffet of excellent roast foods. Our staple hog roast of course made the cut, and Joy and Scott also opted for the gold roasted turkey to be served as well since they first met at Christmas time. On top of these main options there was also a veggie option of BBQ pulled jackfruit along with an assortment of fresh salads, coleslaw and dauphinoise potatoes. If that wasn't enough there was plenty of wedding cake to enjoy after!
Judging by the smiles and kind comments from guests, everyone had a great time and Joy and Scott also insisted on recommending us for their friend's upcoming wedding. Another satisfied customer!