For a seasonal treat this Christmastime, why not try our Hog Roast Bayswater Festive Menu, which features not only your choice of a mouth watering main and several scrumptious sides and trimmings but also a lovely mince pie and brandy cream dessert to finish it off perfectly. Whether you're organising a work party, a get-together with family or friends, your winter wedding reception or anything else at all at this chilly time of year, this warming menu is excellent value so it's easier on your pocket than you may think and includes gorgeous food to satisfy you and your guests.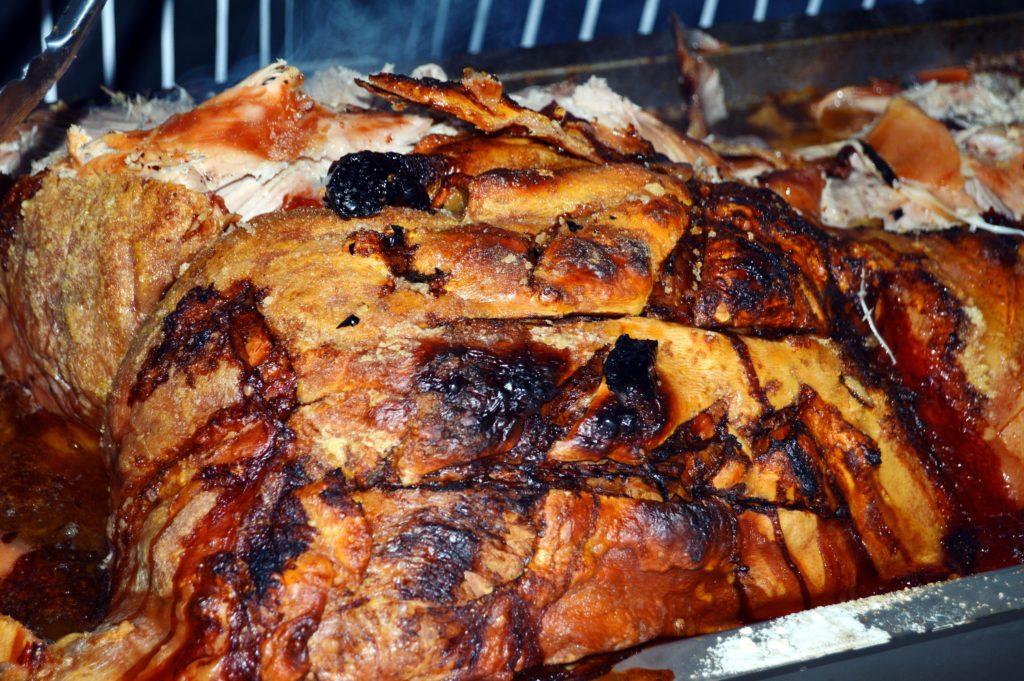 For your main course, you can decide to feast on your favourite of either traditional flame-roasted turkeys served with our sage and onion stuffing and fresh cranberry sauce or one of our centrepiece Hog Roast Bayswater hog roasts that comes complete with crispy crackling carved off the pig, as well as our homemade apple sauce and stuffing. Either way, it's a taste sensation that you'll certainly devour with relish! In terms of your side dishes, you get to enjoy our homemade cauliflower cheese, a seasonal vegetable medley of peas, green beans and glazed carrots and sprouts, roasted potatoes with rosemary and garlic and pigs in blankets, and it's all smothered in our own-recipe gravy too. I bet your taste buds are tingling at the thought right now, aren't they?
If you're inviting anyone with dietary requirements, we can also easily cater for those guests too as long as you let us know in advance, whether you need meat-free options for vegans or vegetarians or dishes to suit other diets, like gluten-free or dairy-free. This menu has both a vegan and a vegetarian alternative – vegan pulled jackfruit buns with slaw and vegetarian wraps with halloumi and vegetables, served with a Tzatziki dip and sweet chili sauce – but we can also whip up fresh, homemade options for other diets too.
Hog Roast Bayswater has got you covered this Christmas, so call us now to book your party, whether you fancy our Festive Menu or something totally different, as we have plenty of choice and variety whatever you're dreaming of.