In the UK, even the sun making an appearance is a cause for celebration in itself! So, since the heatwave began, our phones have been ringing off the hook with excited party planners, each with the hopes of being able to nail down Hog Roast Royton for their special events.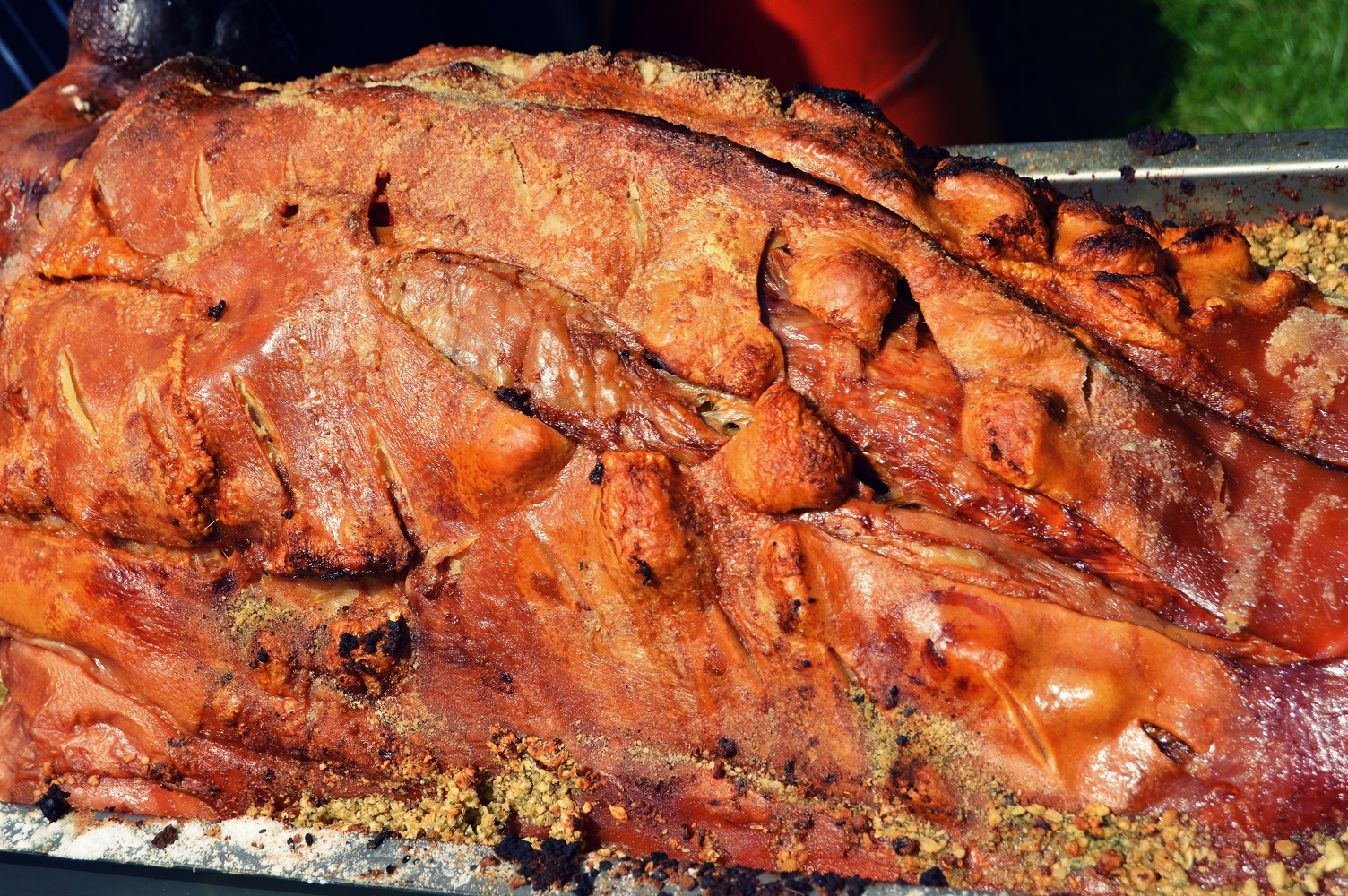 One client who had been desperate to try one of our authentic hog roasts after having heard so much about us from a friend was Robyn. She had been dreaming of our juicy pulled pork and salted crackling for a while, but didn't have an excuse to give us a call until a few weeks ago. With lockdown keeping her family apart, she had decided to invite her loved ones over for a treat they would never forget!
During the initial call, Robyn went into more detail about the fancy dress party she had planned, but more specifically, she explained that the guests were to attend wearing costumes that wouldn't look out of place in the wild west. Taking that on board, the Hog Roast Royton team recommended our southern slow roast menu which seemed like the perfect feast for the event – and Robyn couldn't have agreed more!
Having a spacious back garden made setting up our equipment a breeze for Hog Roast Royton, and upon their arrival, the gang quickly unloaded the catering van and set straight to work on slow roasting smaller-sized pig, BBQ 100% beef handmade burgers, grilling the gourmet sausages and cooking the fall off the bone Louisiana sticky pork ribs. With the meat spitting away in the HogMaster, the team used their remaining time before the guests arrived to whip up platters of Memphis style crunchy coleslaw, loaded fries, mixed salad and corn cobettes dripping with warm butter.
The guests arrived just in time, and they were immediately in awe of the hard work Robyn had put into transforming her garden which now resembled the early 17th century, with hay bales and wagon wheels dotted about the place. Before long, the clients home was filled with people wearing cow-print chaps, cowboy hats and flannel shirts, and with that Hog Roast Royton began dishing out platefuls from the mouth-watering spread.