Hog roasting, there's nothing like it when it comes to a convenient yet delicious way to cater a special occasion. Choose a hog roast in London to bring  the excitement of this food choice to your next event.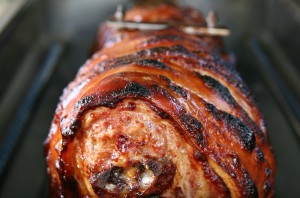 Imagine the smell of succulent roast pork wafting through your venue, the crunch of  well-seasoned crackling as you snack, the spectacle of a whole hog rotating on its spit – a well carried out hog roast is a fabulous alternative to a sit-down meal or a traditional party buffet. Roast hog can be served in a simple bun with chunky applesauce or made a little more sophisticated with servings of exotic salads and dressings. It doesn't matter whether you have a hand full of guests to  feed or a crowd of three hundred! Hog roasting can serve parties large and small – get ready to see many satisfied guests come dinner time.
Professional Hog Roast Chefs In London
If you are considering a hog roast London, you've arrived at the right site. Our Hog Roast London team can provide everything you need to share a wonderful spit roasted pig with your attendees. We can handle the entire roast from start to end and even cater the accompaniments of your meal, sourced from local suppliers. At Hog Roast London, we provide everything from the hog itself to the roasting machine and the gas required to light it. Our professional chefs are included too; they will cook your meat in front of your guests and no how to do so with style and drama.
Get in touch with us, and we can chat through your exact requirements to give you an accurate quote of our services. Our prices are based on what side dishes you would like and what drinks we can include. A London hog roast is an ideal addition to any special occasion – from wedding reception or birthday to a graduation party or corporate Christmas party.
Cook Your Own Hogroast In London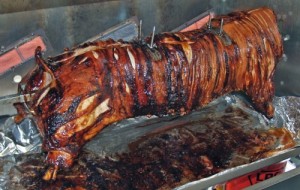 Wish to cook the hog yourself? We make it straightforward to hold your hog roast with the hire of hog roast machines in London. All you need to do is give us a call to book our machines, and we will deliver them along with a bottle of gas to cook your hog with – direct to your party venue. You can select to have a prepared hog included or source this yourself, the choice is yours. We have connections with local suppliers who can offer excellent deals on the most excellent whole pigs.
At the end of your event, we will collect our hog roast machine from you and there's no need to clean it – we are happy to take it away from you dirty. Hog roast hire London is available for long as you require it – ideal for events companies who have a full calendar of events wishing to enjoy hog roasting.