Over the years, Hog Roast London has catered many a party with tasty, fresh food made out of local, quality ingredients. We've been asked to provide the food for wedding receptions and breakfasts, corporate functions like conferences, product launches and staff get-togethers, as well as special occasions such as birthday celebrations, anniversaries and christenings. Whatever you may be planning, either for the near future or way off in the distance, our expert chefs and team members will cater with the food that you want to feature as well as the food that you need in order to cater for everyone you invite.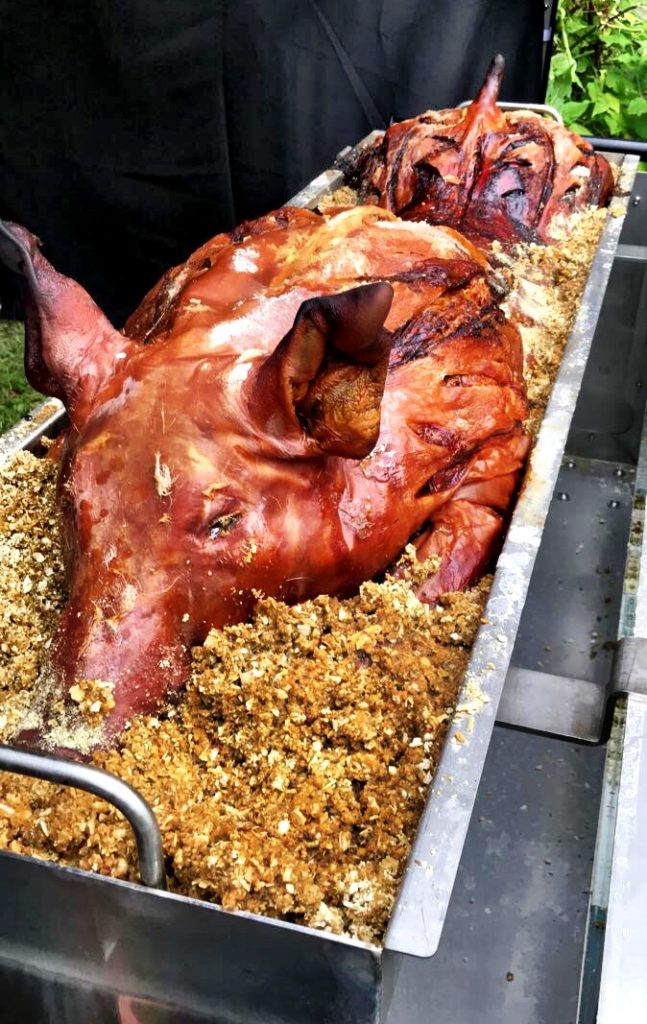 It could be that you're dreaming of a hog roast centrepiece, with tender and moist meat and salty, crunchy crackling, but you're worried about your guests who have dietary requirements. There's no need to be concerned with Hog Roast London at the helm, as we've provided countless suitable options for various diets, including vegan, vegetarian and gluten-free dishes that guests love, so when you book our services, let us know your needs and we'll help you to choose from our delicious possibilities.
Perhaps you're after a spit roast for your main instead and you also want to add some side dishes and with our highly-capable chefs, we'll do you proud with sizzling turkeys, chickens, lamb or beef, to be enjoyed alongside mac and cheese, sweet potato wedges, a tomato and mozzarella salad and our gourmet coleslaw. Fancy some canapés, a barbecue and then dessert? We can serve mini pizzas, fillet of beef, beer-battered fish and chips, halloumi and roast duck, then cook a traditional bbq in front of you, with our chef's own sausages, British beef burgers, kebabs and ribs, to be followed by profiteroles, cheesecake or summer pudding. It's all your decision!
We have so much choice and variety that whatever kind of menu you're thinking of, Hog Roast London has got you covered. We even have some specialty standalone menus available, like our Alfresco, Loaded Fries or Southern Slow Roast, so call our team to find out exactly how we can surpass your expectations with gorgeous food that everyone can enjoy.