As the Euros 2021 are currently taking place, it is the perfect opportunity to meet up with friends and family and host a game day! You can watch the match, enjoy some delicious food, and (hopefully) celebrate a win. Whether you are just cheering for England, or you're taking part in a sweepstake, there is always something worth watching for. And, win or lose, you still get to enjoy some delicious Hog Roast Finsbury catering!
The Jepson family are big sports fans and regularly come together to watch football, tennis, cricket, rugby and more! The Euros is their favourite sporting event and they love to watch the England matches with their extended family. This year they had been gathering together to watch the games and enjoy some great food and drinks together. As England progressed, the family decided to hire Hog Roast Finsbury to cater for their game-day event with our delicious BBQ menu. This is the perfect menu for a summer event and is a great way to boost the team spirit!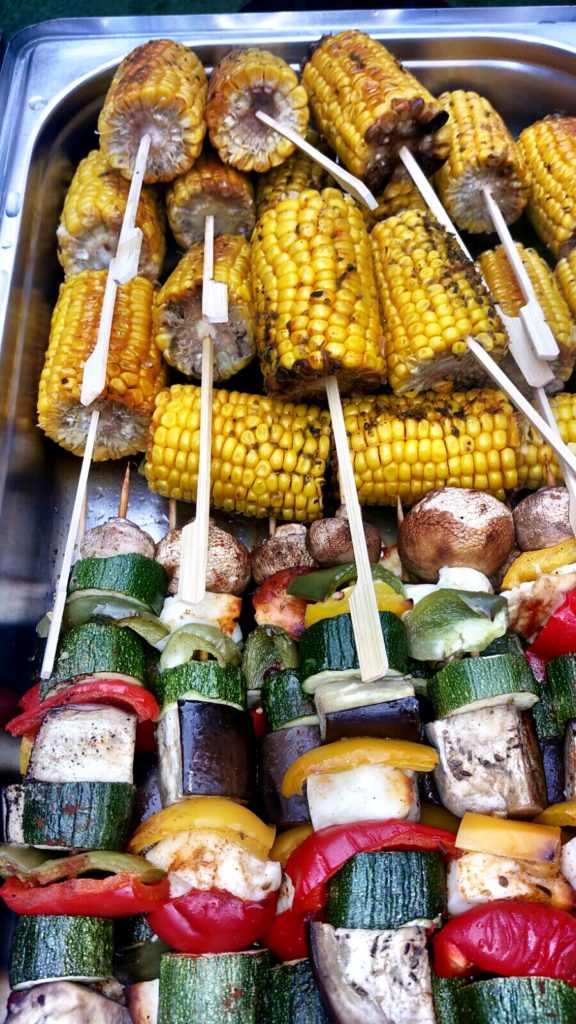 Before the event began, Hog Roast Finsbury prepared our grilling station in the garden of the Jepson family home. The menu was being served buffet style, so we also set up the buffet station with our beautiful bamboo crockery and cutlery. For the main course, we began to barbeque the meats, including chicken kebabs, vegetable skewers, beef burgers, ribs, and sausages. The meats were served with fresh bread rolls and wraps, as well as sweet potato fries and home style chips. We also provided homemade coleslaw, seasonal vegetables and fresh salad, to create a deliciously balanced meal.
Our catering was a perfect addition to the game day and went down a treat with the guests. The BBQ menu is incredibly versatile and has a dish for everyone to enjoy- what could be better?
Sports and great food go hand in hand together, not just during the Euros. Why not host your own game day with Hog Roast Finsbury? We have over 7 different menus, with something for everyone to enjoy. To book your catering today simply let us know your party size, date, and location.