With one of our amazing Hog Roast Finsbury standalone menus, you'll get to treat the guests at your next special occasion to something that little bit different – something they'll remember for a long time to come. We're all for creating memories and our talented chefs do so with gorgeous food that not only tastes great but looks and smells divine too and with a specialty standalone menu, you get the wow factor too.
We offer several standalones, including our single-course option of Loaded Fries, our Barbecue which features several meats and sides, our Southern Slow Roast, which gives you three meats and four sides of your choosing and our three-course Alfresco – and you can learn more about all of them right here!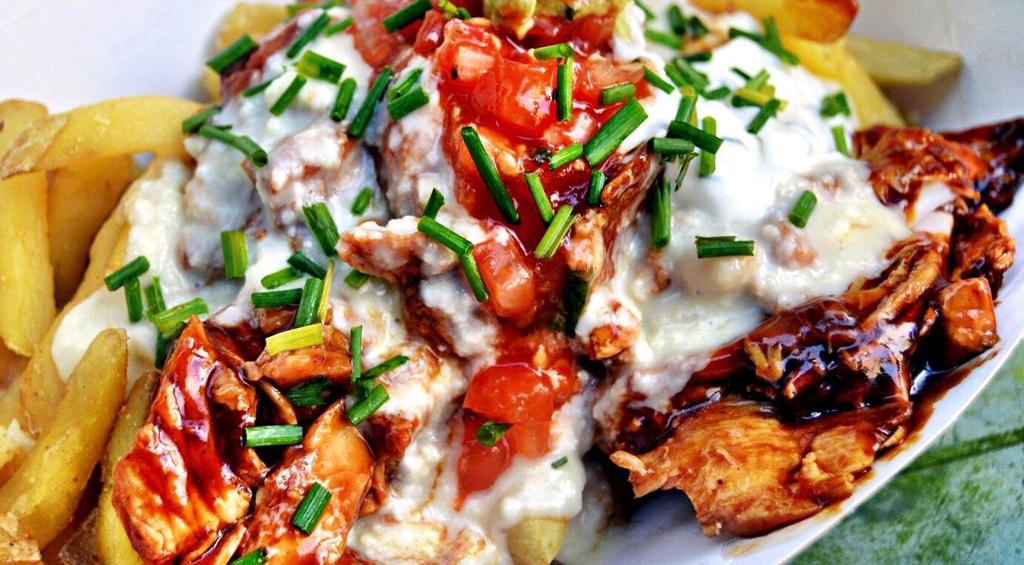 Hog Roast Finsbury Loaded Fries are a great way to serve fresh-cooked chips together with meat, slaw, cheese and jalapeno peppers (or without the latter if you prefer a milder meal!). For this yummy main, you get to select a meaty topping of either brisket of beef or pulled pork and either a spicy or zesty slaw, and both envelop the fries along with lovely melting cheese, whether you choose to enjoy them with or without jalapenos.
If you're looking for a traditional kind of barbecue instead, where you get to enjoy several dishes, ours is full of British beef burgers that are 100% beef, our chef's own indulgent sausages, chicken kebabs and marinated spare ribs, which are accompanied by our homemade gourmet coleslaw, a Greek salad with feta cheese, olives, tomatoes and cucumber and fresh chips or sweet potato fries (or a mixture of the two).
Our Hog Roast Finsbury Southern Slow Roast may well be the perfect meal instead, where you choose three meats from pork, beef, chicken, ribs and lamb, as well as four hot or cold sides like coleslaw, salad, seasonal vegetables, mac and cheese, corn cobettes, potato salad, fries or new potatoes, while our Alfresco, with Italian-style platters of meats, cheeses and breads, a hog roast and then desserts could be your winning menu that will satisfy all of your guests. Call us today and we'll help you decide!