It's high summer and the catering industry is slowly getting back into full swing following the events of COVID-19, and there are always all sorts of outdoors events that make the most of the (sometimes) good summer weather. Hog Roast Bexleyheath's books are no different, slowly beginning to get busy after the events of this tumultuous year. The team's latest summer catering event was a meticulously planned garden party for their two clients and 22 of their closest friends.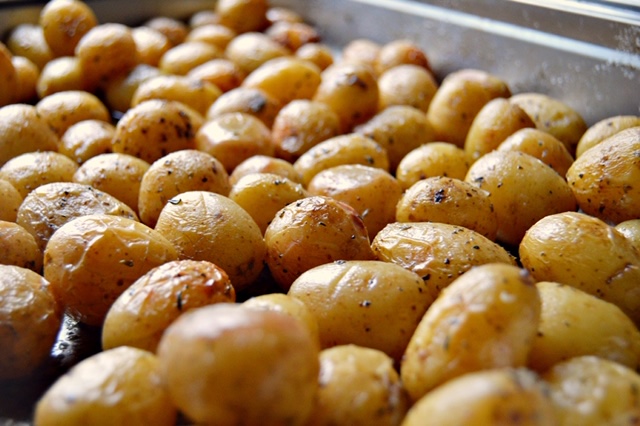 The party was an informal gathering at the clients' house, an event which would be sure in making the most of their manicured, mature, ample garden space. The clients were very pleased that the Hog Roast Bexleyheath Chef would be able to set up the catering equipment and buffet serving table in the garden, so that the entire event could take place outside and really make the most of the gloriously hot and sunny weather of high summer.
The clients worked with the Hog Roast Bexleyheath team to put together a menu that would be suitably filling and tasty for all the guests. There was a Classic Hog Roast complete with crispy crackling, stuffing, apple sauce and a mountain of soft floured rolls. There were also plenty of sweet potato fries, as well as soft, succulent grilled vegetable wraps and a very tasty fresh leafy green salad.
The delicious menu was all ready on the serving table for 2:30pm, at which time the hungry guests and the clients tucked into the truly tempting, tasty spread. The guests and clients' used the high quality disposable napkins, crockery and cutlery that the Hog Roast Bexleyheath team supplied for the buffet as part of the catering package that the clients paid for.
After the guests had eaten their fill at the buffet table the Chef quietly and discreetly tidied away. The team then disposed of all the rubbish made from the catering of the event, which ensured that the clients could continue to enjoy their garden party.