At Hog Roast Chigwell, we are proud to offer a wide range of expansive menu options that have been expertly designed with all event styles in mind, making it easy for our clients to find the ideal catering package for their special day. Having also been at the forefront of the hog roast catering industry for over 25 years now, our team knows a thing or two about delivering an exceptional experience that is sure to stick in the minds of our clients and their guests for years to come. Most recently, our catering crew left a lasting impression after they were asked to serve at an intimate birthday celebration in a neighbouring town which was attended by 25 people.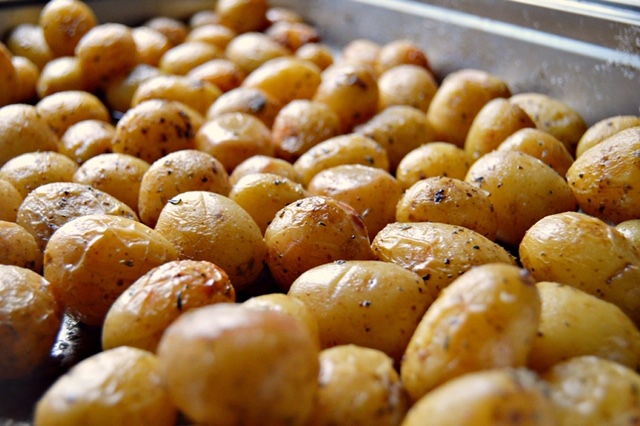 When birthday girl, Joanne first approached us, she was looking to mark her special day with a succulent, meaty feast but having never booked a hog roast before, she was unsure which menu would suit her event best. Fortunately, with our resident catering manager on hand to talk her through the varied options, the client was soon able to decide on our extremely popular hog roast dining menu which offers a supreme alfresco experience with tablecloths and real crockery and cutlery for a more formal feel.
On the day of the celebration, the Hog Roast Chigwell team arrived at the client's home hours ahead of the guests, giving themselves enough time to prepare the wholesome feast. After pitching the catering gazebo in the back garden, the crew began cooking up a storm and as the serving time neared, they carved up the crispy, golden pig which was served with savoury stuffing, crackling and homemade applesauce.
Joanne was so happy with the attention to detail that Hog Roast Chigwell had paid to her event and as the guests began to arrive, they were immediately drawn to the delicious scents that filled the air. Eager to try a little of everything, the party-goers filled their plates with helpings of the juicy meat which they paired with freshly-tossed salads, creamy coleslaw and warm new potatoes in herb butter.
The guests couldn't get enough of the mouth-watering food and some even took the time to ask for our business cards for future events!