The weather is notoriously hit and miss at this time of year, but for the happy couple whose wedding we catered for over the bank holiday weekend, it was a glorious day! As it was one of the first outdoor wedding receptions we had catered for this year, the Hog Roast New Malden team couldn't wait to get out in the fresh air and get on with cooking up a delicious wedding feast to help them celebrate tying the knot!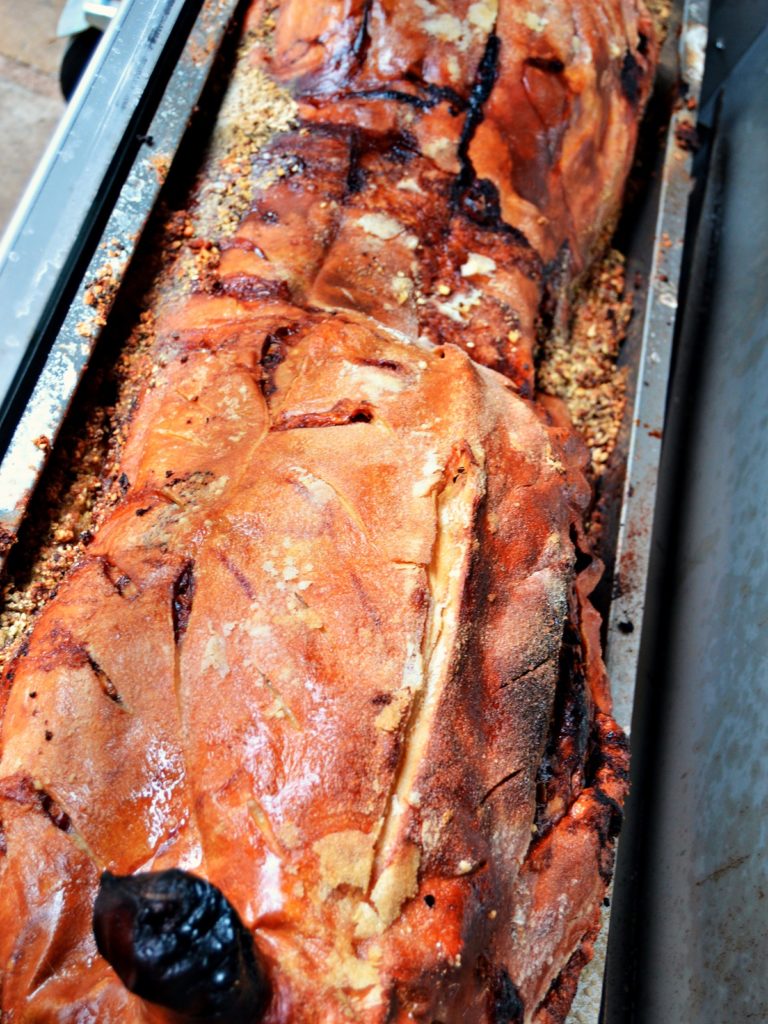 The couple chose us because they loved how varied our menus are and our ability to make every part of their wedding meal from scratch on the day, With enough choice to please everyone, including their vegetarian guests, they knew that the catering was one less thing they had to worry about for their wedding preparations!
They chose one of Hog Roast New Malden's elegant 3 course menus and a canape welcome reception, with a varied choice of tasty nibbles to get the party started in style, including handmade mini-gourmet sausages, pate encroute and mini pizzas. As well as being pleased with the variety of flavours and ingredients on offer, they were extra-impressed that we even freshly prepared our canapes on-site too! For the rest of the menu they went for some of our tasty, crowd-pleasing homemade soup, a classic hog roast served with all the trimmings, along with vegetable skewers for the meat-free option, all served with rosemary-infused roast potatoes and locally-sourced seasonal vegetables.
After the guests had been greeted and seated by our friendly front of house team, everything was prepared to perfection and ready to be served right on cue. Everyone loved the food and they even managed to squeeze in our decadent individual chocolate tortes for dessert!
It was a lovely day for the newlyweds and the Hog Roast New Malden team loved doing our bit to make their celebration extra-special with our restaurant-standard food that was very well-received by all the guests. The sunshine was a welcome bonus to a great wedding reception, and we are looking forward to catering for many more to come over the summer!