Hog Roast Rainham have been to so many events over the years, so we have a clear idea of what it is that makes an event successful. Whether your event is private or corporate; big or small; formal or informal… we have tips to ensure your event runs smoothly! Keep reading to hear our top 3 tips for hosting a successful event.
1.Create the perfect plan beforehand
A great tip for hosting an event is to have a solid plan beforehand. This can help you to feel much more organised and relaxed, and it can help you prepare for many potential issues. Of course, events can be unpredictable, so ensure you leave room for the unexpected!
2. Choose a catering menu that suits your guests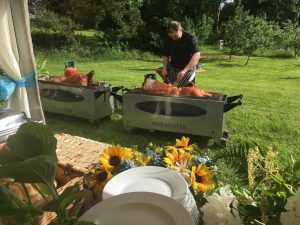 At Hog Roast Rainham, we have the perfect menu for every event. We have dishes that are family-friendly and suitable for all, as well as dishes that are formal and suited for tableside dining. We also offer slow-roasted, spit-roasted, barbequed and grilled dishes, with something to accommodate for every guest. Ensuring the catering suits your guests is vital since they are the ones that will be eating and enjoying the food you provide. Based on your guest list and style of event, we can help you to craft the perfect menu and catering style, using our range of delicious dishes.
3. Use the help of others when you need it! 
This is our biggest tip for hosting a successful event: if people around you offer their help, then definitely take it if you need it! This can include help with decorating the venue, help with organisation or support with making sure things run smoothly. This makes your life much easier, and it can help to alleviate a lot of the stress and nerves that you may be feeling before your event.
Hopefully, these tips have provided you with some great starting points for planning and hosting your event. Hog Roast Rainham offer our catering services to events across the country, so get in touch today to book your date! All we need to know is your party size, location and date and we can begin planning your perfect menu.