At Hog Roast Weybridge, we fully believe that great food can make all the difference to any kind of party or event, and when it comes to the homemade dishes that we prepare, cook and serve to you and your guests, that means high-quality, fresh, local ingredients and excellent service to boot. Your next special occasion deserves the special treatment and your guests deserve to be treated, and our expert caterers always go the extra mile in order to achieve this, from the time of your booking to the time we're clearing away after we've satisfied everyone's hunger.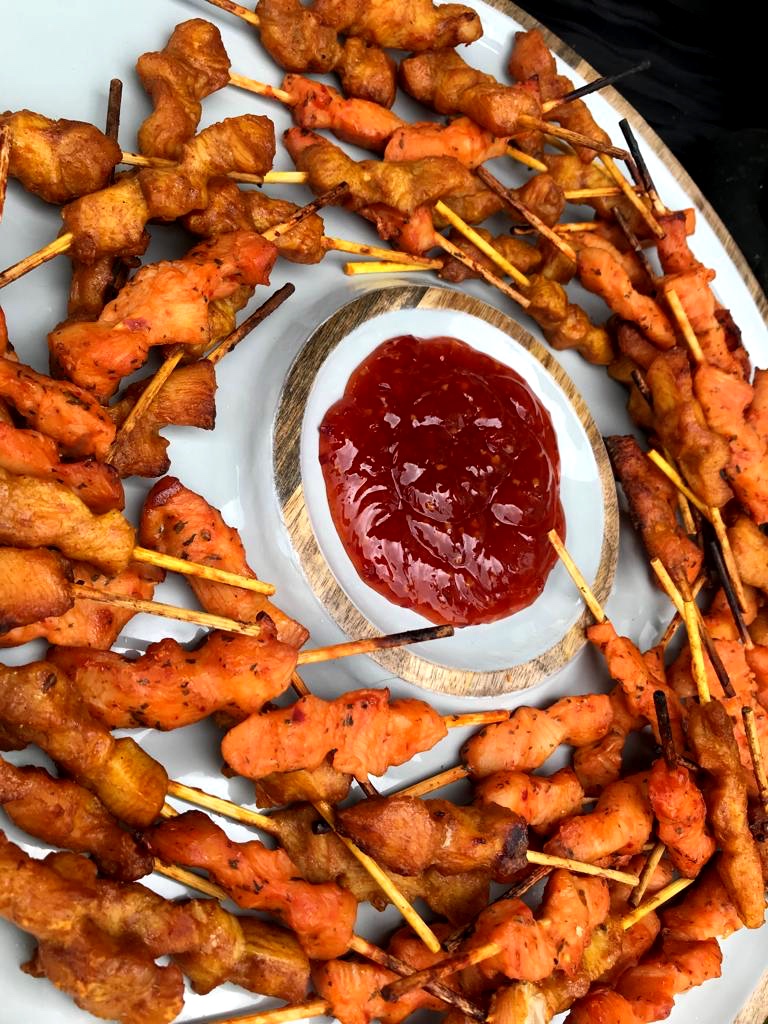 While you may well know Hog Roast Weybridge as purveyors of seriously tasty hog roasts created from fresh, local pigs that we source from our trusted suppliers, one thing you may not know is the breadth of alternative and additional options that we provide too. For instance, we can provide various standalone menus like our new loaded fries or a plated winter warmer meal, multiple-course menus with a choice of starter and dessert to accompany your main or dishes created specifically for guests with dietary needs, like vegan or gluten-free. Whatever your wants and your guests' needs, we can make it happen.
For a wedding that we catered over the weekend, our Hog Roast Weybridge team arrived at the lovely hotel venue several hours before service, so that we could set up our equipment and get cracking with preparing and cooking a large hog to feed seventy people, as well as extra dishes. The couple's wedding planner, Mary, had booked us several months back, asking us to provide a traditional centrepiece hog roast in order for us to make pigs in buns for most of the guests, as well as several handmade canapés, two desserts, and an option for vegetarians.
While the hog was sizzling away slowly, we made canapés of mini pizzas and quiches, dim sum, chicken satay and smoked salmon, desserts of profiteroles and sticky toffee pudding and vegetarian skewers. Once everything had cooked perfectly and the pigs in buns ingredients of apple sauce, stuffing and fresh bread rolls and wraps were ready, it was finally time to serve the happy couple and their hungry guests.