A hog roast machine hire with Hog Roast Wembley comes complete with one of our expert chefs, who will offer his or her wealth of experience and training in order to show you the ropes when it comes to cooking in this amazing way. You'll likely be surprised at how easy it is to use one of our machines and we designed them to be unbelievably simple – pretty much a matter of setting the right temperature and turning it on, and then the roaster does all the hard work for you while you watch over the meat sizzling away and you can take all the credit!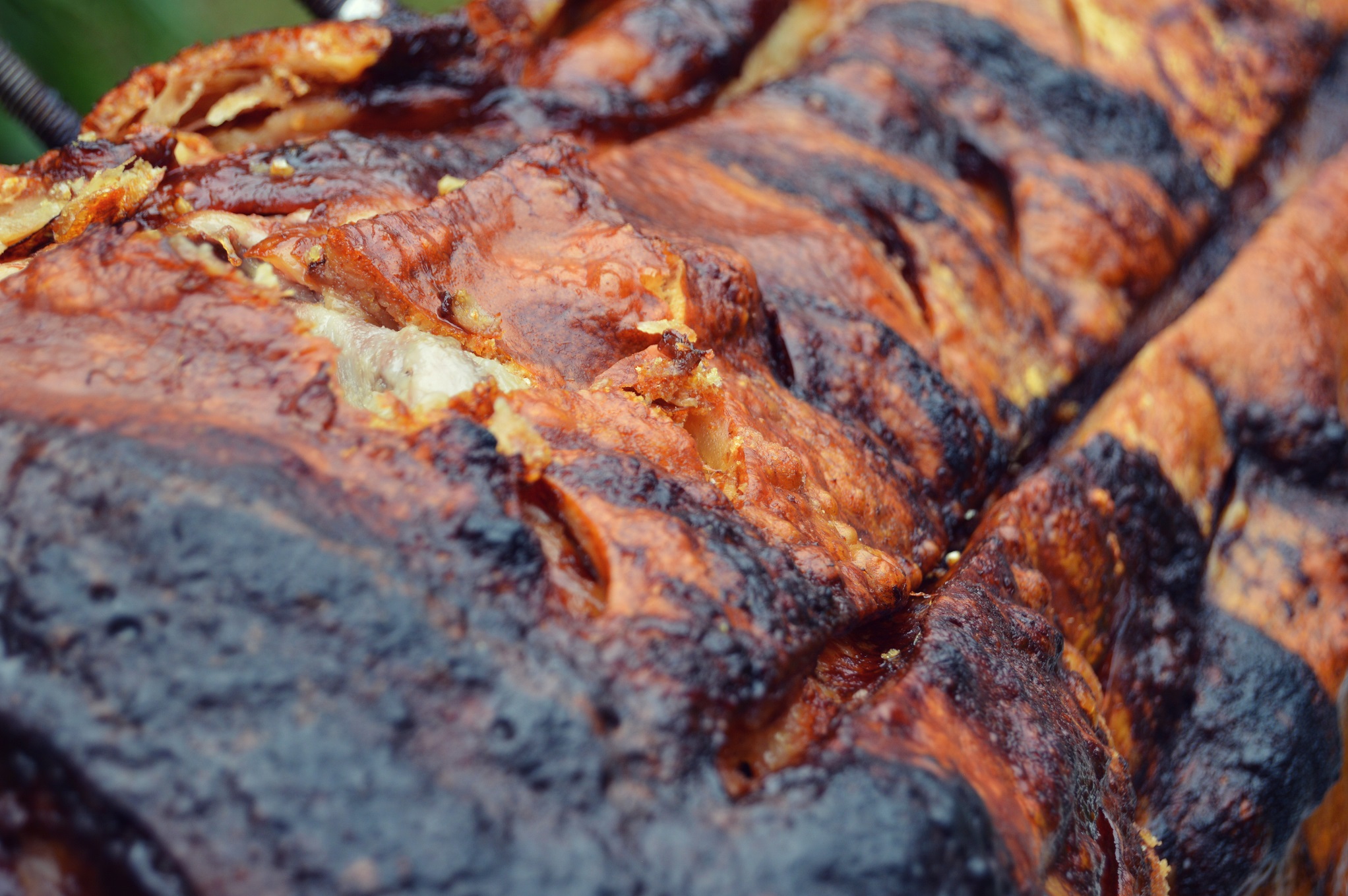 Whether you need to rent a hog roasting machine to cook for your own customers, just like Hog Roast Wembley do, or for your own guests of family and friends, for example, our all-inclusive price covers the basic training that we give you, as well as delivery to and then collection of the equipment from the venue of your choice. We can give you tips for the meat that you're cooking, but it also may be handy for you to know that you can use one of our trusty hand-built machines to cook much more too, like your choice of vegetables and potatoes inside, while the meat sizzles to perfection above. We designed them to work like conventional ovens, so you can cook anything in there that you would use your home oven to cook. Hog roast machine pizza anyone?!
On Friday afternoon, one of our chefs dropped off one of our smaller machines to Trent, who had never before used a hog roaster. Before too long, he was fully prepared to cook in this way, however, and was impressed with just how simple it was to operate. He noted that the hardest part is probably watching over the meat as it cooks evenly and perfectly over a matter of hours.
By Saturday, our Hog Roast Wembley chef returned to Trent's home to pick the machine up and he didn't really want to part with it – that's how much he loved his first-ever hog roast with one of our fantastic machines.